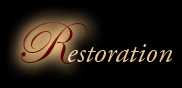 Bayne's Quality Custom Furniture can help you save a family heirloom or a piece of furniture you found at an antique shop. Whether the item has loose or missing parts, or the item needs a simple clean up or full restoration, Bayne's Quality Custom Furniture can work with you to restore the function and beauty.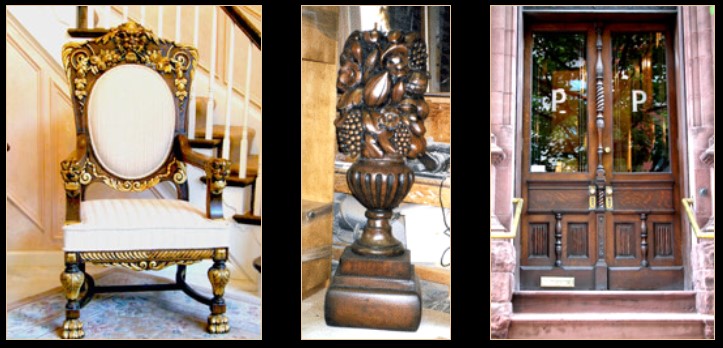 Blend New to Old
Blending new to old is possible by copying original details. The photos below show a modern workstation blended into a period setting. Our work includes the reception desk, the radiator covers, and the mail center. By making templates of existing molding profiles, we were able to obtain custom cutters to recreate the authenticity of the original woodwork. Our carefully detailed finish created a seamless transition between the old and the new. We also revitalized the existing millwork and doors on location to enhance the appearance.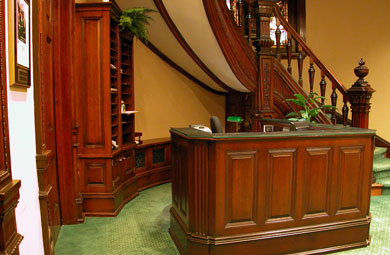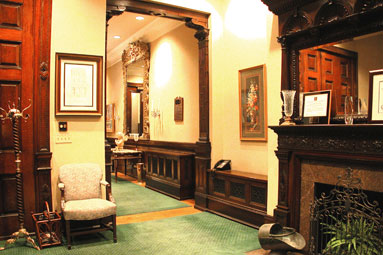 Reproduction and Reproduction Style
We at Bayne's Quality Custom Furniture are skilled in creating reproductions or adapting your idea to copy a style. Perhaps you have a cherished item that you want to copy or would like to capture the spirit of an item while blending in new elements. Bayne's Quality Custom Furniture can meet your needs.