---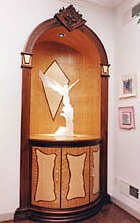 Fine quality furniture created to display works of art, family treasures, awards, and collectibles.


Custom cabinets for your library, office, entertainment center, study, closets, anywhere…


Built-in wall units and stand-alone "Wall Furniture."


Unique kitchen cabinetry – solid surface counters with "truly custom" in-laid decorations creating your 'one-of-a-kind' custom design.


Hand-carved works of art – exclusive pieces of true craftsmanship rarely found in today's market.


Specialty seating, benches, rockers and window seats.

…Because Furniture Is An Art!
---

---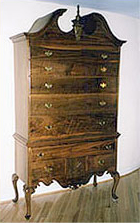 Using construction components true to the test of time.


Understanding the standards of the architectural industry, and respectful of the reputation of the design and the designer.


Experienced in commercial 'design/build' applications.


Experienced in architectural millwork and moldings.


Material consultation and design support services available.


Shop drawings and site support available.
…Because Your Reputation Is Our Business!
---

---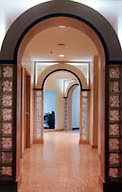 We believe that a happy customer is our best advertisement.


We make designers, architects, and clients smile with confidence by delivering quality that comes only through the proper application of integrity, design, technology, and hard work.


We work toward the ultimate in customer satisfaction.


We have been producing custom fine furniture and cabinets since 1980.


We look forward to starting the new millennium with you as a satisfied customer.

…Because Trust Is Everything!