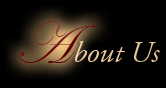 Woodworker, Donald Bayne, founder of Bayne's Quality Custom Furniture, Inc. writes:
I've always been fascinated by wood. My first full-time job was in a large cabinetmaking shop. Even though I was just 19 years old, the owner made me the shop foreman, but it didn't take long for me to realize that I wanted a greater challenge. Bayne's Quality Custom Furniture began in the basement of my home. As the business grew, I moved the shop to a manufacturing warehouse location, before settling in the current location. Throughout the growth, my focus has remained the same – to take the customer's idea and turn it into reality, no matter how great the challenge.
Building custom furniture, cabinets and millwork is more than creating objects to fill a space; it involves an element of artistic expression. I believe our unique approach to creative design separates our woodworking shop from others. A valued client once asked me to build an elegant staircase as part of an extensive millwork project. I recommended that he contact a stair builder. He told me he wanted "elegant", so we added staircase to the proposal. The finished masterpiece can be viewed on the homepage of this website. Another client asked us to build a gazebo. I asked her why she wanted a furniture / cabinet making shop for the job, and she replied, "because I like your quality". So, the first Bayne's Quality Custom Furniture gazebo can be seen on the portfolio page of this website.
The most rewarding part of this job is the satisfaction of exceeding the customer's expectation. We try to build 'furniture quality' into everything we create. I believe we meet that challenge, because much of our work comes from repeat customers. Many shops specialize in certain areas or create beautiful items on a small scale; however, we take pride in taking on virtually any project, especially the ones with a challenge. And on every single project, we strive to be the best!
Established in 1980, my desire to take on design and construction challenges has shaped the business. The common thread amongst the employees is a shared desire to create unique furniture. In addition to my personally trained staff, I work with many skilled artisans who are able to provide items meeting our exact specifications. This mix of assets enables Bayne's Quality Custom Furniture, Inc. to take on a variety of projects from a display case for a winning golf ball or prized book, to a formal library or a grand staircase. Each project has my personal attention. I will not send anything out the doors of my shop unless I am satisfied.